CATERING
Feeding a large group or a hungry family?? Ask us about our full loaf options, that's right, full loaf!!! Great for harvest team lunches or kids (and adults!) with bottomless appetites. 
Our on-site catering includes a limited, but delicious menu. We can create whole loaf po'boys, and full or half batches of a number of other menu items as well. For more information on the limited on-site catering menu, please contact us directly at inf[email protected] or give us a call (707-4318474) for pricing.
Pre-order only, so plan ahead for some great eats! We appreciate a 2-day notice in order to complete your request in time for your feast!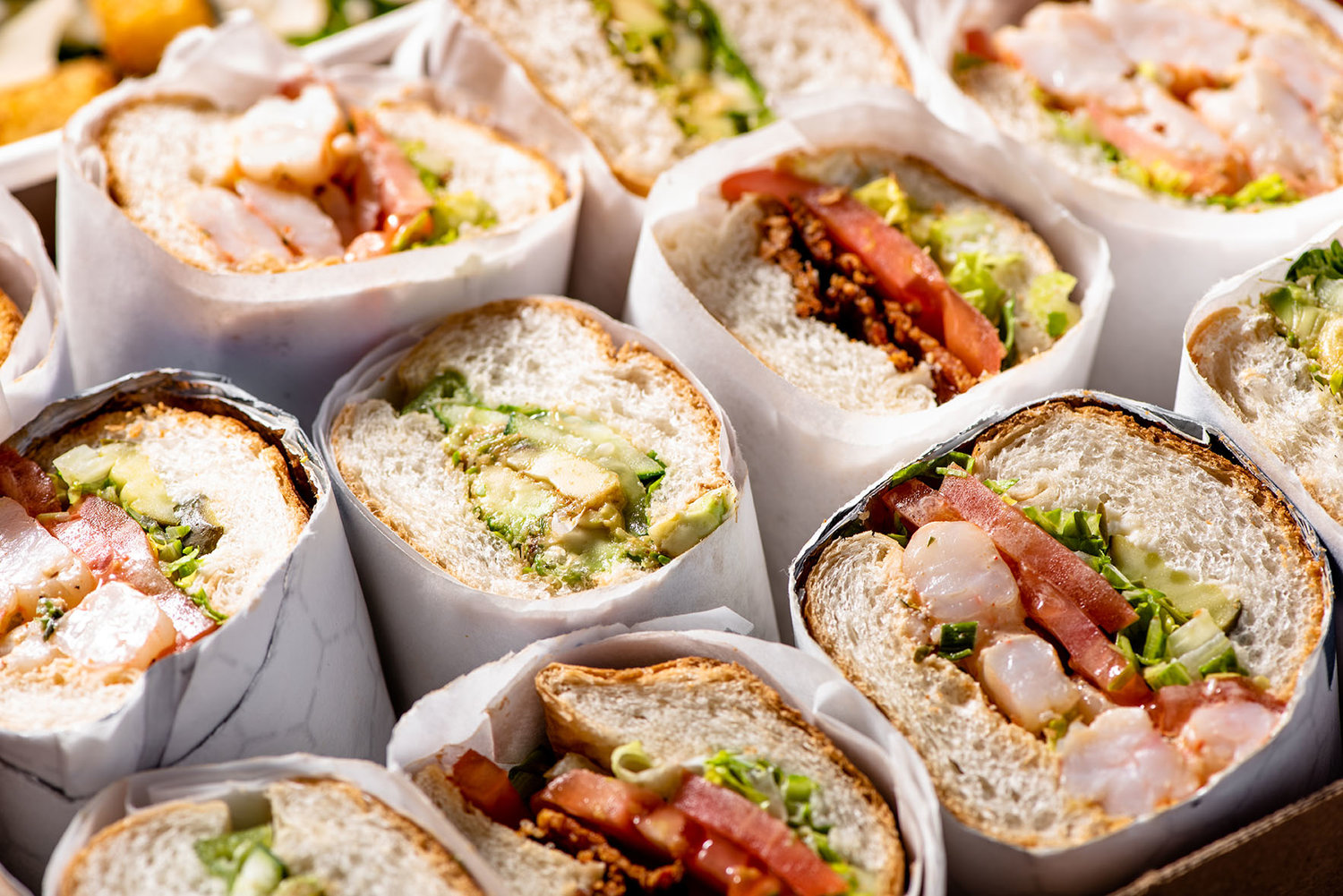 Catering Menu
48 hours notice for catering orders.
Orders for gumbo, jambalaya, and red beans & rice must be placed 5 days in advance.
50% deposit upon order required.
WHOLE LOAF PO' BOYS
All Po' Boys come dressed w/ mayonnaise, lettuce, tomato & pickles.
Whole loaves feed an average of 4–5 people. They can be cut into 3-inch pieces upon request.
PARISH FAVORITES
Half batch is fifty (50) 6-ounce portions; full batch is one hundred (100) 6-ounce portions.
All orders for red beans & rice, gumbo, and jambalaya must be placed 5-days in advance.
EVENTS
At this time, we do not take daily or small party reservations, but we can accommodate a full or half restaurant event!
We are more than happy to accommodate you for celebrations, weddings, community events, fundraisers or corporate affairs. With us as your catering partner, your event is sure to be a success and unique.
We quote events that include food and/or drinks, gratuity and service fees at a competitive and reasonable  rate.
For more information, please contact us directly to discuss planning an event and availability ([email protected] or 707-4318474).
Nothing makes us happier than a happy guest…
We are hospitality professionals who love what we do!
We look forward to seeing you!